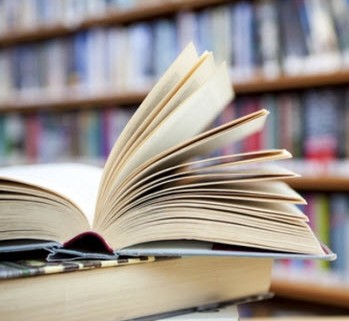 Every three years, Miami-Dade County judicial assignments rotate, and change springs on the court administration, the bench and attorneys throughout the county. That change has been felt in a big way in Circuit Civil's Division 02, where the Honorable Monica Gordo begins her first term as a Civil Judge after four successful years in the Criminal Division.
Judge Gordo's Miami roots run deep. She received her Bachelor's degree in Business Administration and Juris Doctorate from the University of Miami. She was admitted to the Florida Bar in 1999, and dedicated her career to public service, serving as an assistant state attorney for eleven years. Immediately prior to taking the bench, Judge Gordo served as a special prosecutor in the Gang Strike Force.
Judge Gordo is no stranger to the Cuban American Bar Association, having proudly served on its Board of Directors from 2007 to 2010.
"I wake up excited to go to work every day," says Gordo, who began her judgeship in the Criminal Division of Miami-Dade County.
"I miss the hustle and bustle in the morning in Criminal [Division]. You really get to interact with the public at large and members of the community. I was able to deal with people first hand," Gordo said. "At the same time, that is where I learned the skills I use today. The regular motion calendar gave me the opportunity to review a lot of fact intensive issues, and gave me a chance to review a high volume of motions and issues. That has helped me transition to my current role in the Civil Division."
It certainly is a new role. At any time during motion calendar, Judge Gordo can be confronted with a vast array of new and complex issues presented by attorneys well-versed and experienced in their respective fields.
"I have loved every minute of the civil bench, so far. It has been extremely interesting," Gordo said. "It is a very busy division. I sometimes wonder if people realize how much work we have, and how high volume the caseload is. Even when I work nights and weekends, there is still a high volume."
Thus far, Judge Gordo's impressions on the civil bench have been fascinating, exciting, and educational.
"I have found the breadth and scope of the areas of law are extremely interesting and challenging, and that the attorneys appearing before me are very well prepared," Gordo said. "I love the issues that I am dealing with, and I enjoy that it is more complex and involves more legal determinations. In civil, I interact with numerous fields of law on a daily basis, versus criminal, which was very fact intensive with a firm set of controlling legal principles."
Judge Gordo's education certainly has prepared her for the civil bench. "In undergrad I majored in business and I always had a strong interest in commercial law," Gordo said. "Being on the civil bench gives me a chance to see and study the issues which businesses deal with, which I love."
While the law Judge Gordo handles has changed, some things remain the same, such as trial practice, managing a motion calendar and her expectations of the lawyers who practice before her.
"I already had my first trial and dealing with the different substantive law was refreshing. At the same time, the aspects of the trial such as the evidentiary procedures, process of how the trial went and working with a jury were things I was familiar with from Criminal [division]," Gordo said. "I like to see attorneys be courteous to each other. I sometime[s] sense attorneys are in agreement even before the hearing, but have not yet talked to each other about the issue. I encourage them to resolve their issues outside the courtroom and come back. The parties often are in agreement after their meeting."
Judge Gordo has a firm blueprint for how her division is run. She prides herself on her thorough preparation and constant accessibility.
"I always read everything before [the hearing]. I really appreciate the pleadings and the research into the pleadings. I make sure the law cited is still the good law, and I really appreciate the research into the issues that I have seen so far on the civil bench. At the same time, if you have a 500-page binder of materials, please provide it to me a reasonable amount of time before your hearing," Gordo said. "My goal is to be as available as possible. My staff and I try to be as responsive as possible. I maid [make] it a point to make sure that someone from my staff is always in chambers."
Judge Gordo walked us through her basic expectations she has for her courtroom. "I like and appreciate when counsel confer with each other beforehand. I also believe that emergency motions really should be for emergencies, not necessarily for an issue with a possible trial in a few months," Gordo said. "Also, if you set something on calendar and want to cancel, please do cancel. My staff and I are very grateful when someone lets us know the hearing is cancelled. We can then also attempt to give the time to another group waiting for a hearing."
It is easy to see Judge Gordo is passionate about her role as judge. She has spent her career as a dedicated public servant. It is evident her true purpose is to continue to serve the people from the bench. With an emphasis on professionalism and preparedness, Judge Gordo has brought four years of vast experience in the Criminal Division coupled with a hard-working and positive attitude to the civil bench.
"I am extremely grateful to be a judge. I really enjoy what we do in the courtroom. I also feel I have a lot to offer as a jurist," Gordo said. "I am so lucky and blessed, and I think Miami-Dade has one of the best benches. I could not be more honored to be a part of our great bench."
https://cabaonline.com/wp-content/uploads/2015/07/resources.jpg
350
349
roar_admin
https://cabaonline.com/wp-content/uploads/2015/08/CABA-Logo_header-White.png
roar_admin
2015-10-23 13:56:34
2019-07-23 14:58:13
Former CABA leader Judge Monica Gordo relishes her new role in the Circuit Civil Division