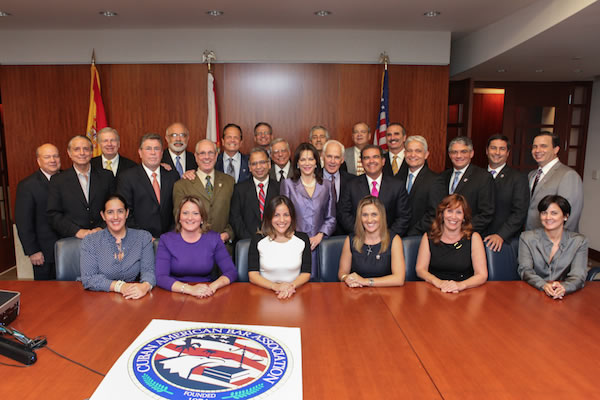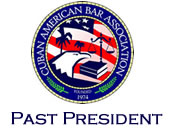 Sandra M. Ferrera is a partner at Meland Russin & Budwick, P.A. Ms. Ferrera's main areas of practice are in real estate, corporate and transactional matters. Ms. Ferrera's area of expertise is in the representation of developers and lenders in matters concerning the creation and operation of residential and commercial condominiums.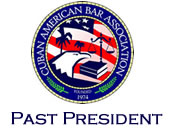 Vivian de las Cuevas-Diaz
2012
Vivian de las Cuevas-Diaz, is a partner at Holland & Knight. Mrs. de las Cuevas-Diaz's main areas of practice are in real estate and special assets.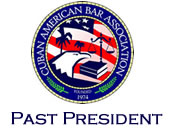 Victoria Méndez is the City Attorney for the City of Miami.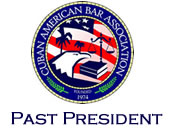 Manuel Garcia Linares
2010
Manuel A. Garcia-Linares is the Managing Shareholder at Richman Greer, P.A. Mr. Garcia-Linares' main areas of practice are commercial and business litigation, class action litigation.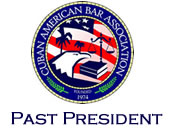 Roland Sanchez-Medina
2009
Roland Sanchez-Medina Jr. is a partner residing in our Coral Gables office, where he focuses his practice in the areas of corporate and securities law, including mergers and acquisitions.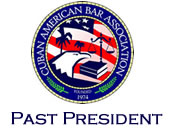 Marlene represents private and public sector employers in both labor and employment law matters. Marlene has litigated and advised clients in federal civil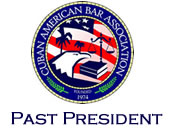 Shareholder
Akerman Senterfitt
One Southeast Third Avenue
25th Floor
Miami,2008
Direct Line: 305.789.7467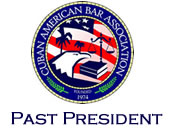 Corali Lopez-Castro is a shareholder and the managing partner at Kozyak Tropin & Throckmorton. She concentrates her practice on bankruptcy and commercial litigation matters.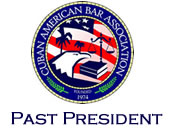 Ever since he began his career as a prosecutor, Tony Castro has had a passion for justice. As an Assistant State Attorney in Miami-Dade County, Tony spent years in the front lines of litigation—investigating crimes, interviewing and preparing witnesses, selecting juries, examining and cross-examining witnesses, delivering effective opening and closing statements, and prosecuting cases to the full extent of the law.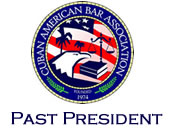 Complex Commercial Litigation -General Civil Litigation -Insurance Litigation -Medical Malpractice -Premises Liability -Automobile Negligence -Corporate Litigation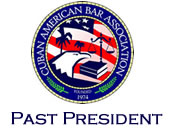 Victor was born November 14, 1960, in Camaguey, Cuba. In 1982, he received his Bachelor's Degree (summa cum laude) from Duke University in 1982, where he graduated first in his class.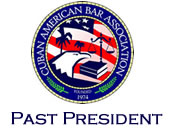 As a founding partner of Avila Rodriguez Hernandez Mena & Ferri, LLP (ARHM&F) and former practice group leader of the Immigration Practice Group for an AmLaw 20 national law firm, Eugenio "Gene" Hernandez brings extensive experience in the area of immigration law.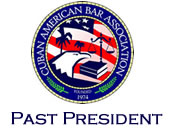 Michael Diaz, Jr., is the founder and managing partner of Diaz, Reus & Targ, LLP, an innovative, full-service law firm with offices around the world.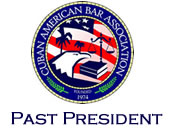 Oscar E. Marrero Esq., has been practicing law for over twenty eight years and has developed a diverse litigation practice.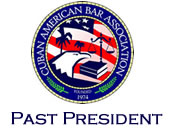 Sergio Mendez was admitted to the Florida Bar in 1985. He practiced with his late father for fifteen years. His practice is limited to Guardianship, Probate and Real Property law.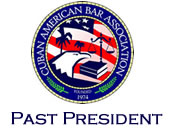 A proven and aggressive commodity,Hector stands ready to help you get out of the catastrophic problem presently facing you.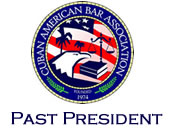 Eduardo Cosio is the founding member of Eduardo Cosio, P.A., a minority owned insurance defense firm. He is a 1987 graduate of Boston College Law School.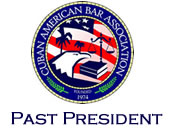 2010 – PEREZ & RODRIGUEZ, P.A. Partner. AV rated by Martindale-Hubbell. 1997 – 2010 PEREZ, GORAN &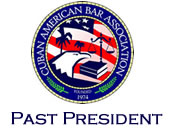 Fernando was born in Havana, Cuba on July 25, 1957. He graduated from the University of Miami cum laude in 1978.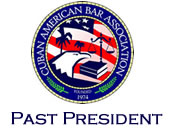 Arturo Alvarez was born in Havana, Cuba on June 13, 1948. He received his Bachelor of Arts Degree in Political Science in 1970 from the University of Florida.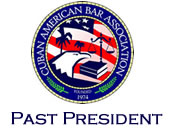 Graduated from Miami-Dade College '78 Graduated Honors from Florida International University '80 Graduated from Nova University School of Law 1984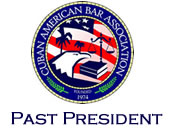 J. Raul Cosio is a member of the commercial litigation, securities litigation and international litigation and arbitration practice groups.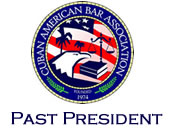 Katherine Fernandez-Rundle
1991
Katherine Fernandez Rundle was appointed State Attorney for Miami-Dade County in 1993. She has subsequently been re-elected five times to serve as State Attorney.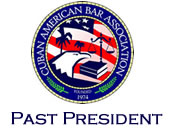 Roberto F. Fleitas is a native of La Havana Cuba. He moved to the United States during the 1960's.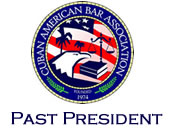 Jorge Hernandez-Torano
1989
Jorge L. Hernandez−Toraño is a transactional attorney who has practiced in the areas of domestic and international corporate and mergers and acquisitions for more than 25 years.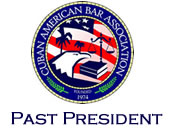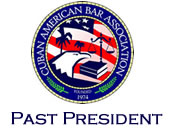 Manuel R. Morales, Jr.
1987
Manuel R. Morales, Jr. graduated Nova Southeastern Law School with honors.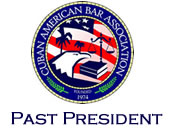 Armando J. Bucelo, Jr.
1986
Armando Bucelo has been in private practice since 1979.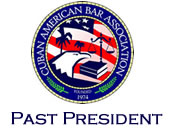 Rene V. Murai, a graduate of Columbia Law School, is transactional attorney specializing in banking, business and real estate law.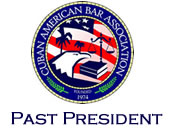 A seasoned and esteemed trial lawyer, Tomas F. Gamba has been dedicated to protecting his clients' rights for more than three decades.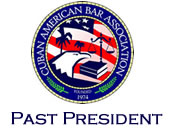 Rogelio del Pino came to the this country alone at the tender age of 14 via the "Peter Pan Flights" fleeing the Castro regime.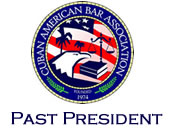 Francisco "Frank" Angones, 2007-2008 President of The Florida Bar, is a civil trial lawyer with over 90 jury trials.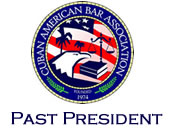 Born in Havana, Cuba on October 2, 1945, to Manuel M. Crespo, and Esther Morales. He was the middle child between two sisters Margararita, his senior, and Josefina.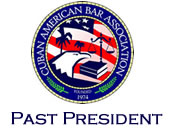 Jose A. Villalobos focuses his practice on legal issues involving land use and entitlements and he counsels clients on a broad array of legal issues, including local governmental operations.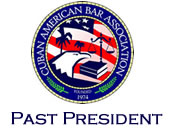 Luis A. Figueroa was born in Havana, Cuba on March 8th, 1929. After completing his Baccalaureate studies in both the United States and Cuba, in 1951 he received a Doctorate in Civil Law.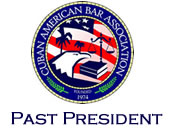 Professional Legal Services & Counseling For Over 32 YearsPeople work hard to attain the standard of living that they enjoy, to raise and educate their children, to provide for their family.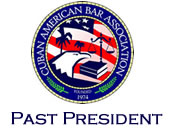 Mr. Vazquez was born in La Havana, Cuba, on October 30, 1944. He has 4 children.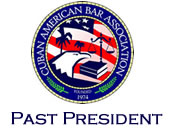 Guillermo F. Mascaro
1975-76
Phi Kappa Phi. Birch Award. Order of the Coif. Adjunct Professor, University of Florida Law School, 1973-1974. Princeton University: Assistant in Instruction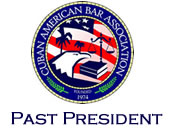 Mario P. Goderich
1974-75
Mario P. Goderich was born in Santiago de Cuba, Oriente, Cuba. While still living in Cuba, his parents enrolled him in high school in Virginia.