Javier A. Lopez, President
Javier Lopez is a partner in Kozyak Tropin & Throckmorton and focuses his expertise in complex litigation.  Javier has particular expertise in advising and representing international clients in matters brought in U.S. federal and state courts.  He has represented many high-profile internationals individuals in entertainment contract dispute, commercial transactions, and intellectual property matters.
Read More

Anna Marie Hernandez Gamez, Immediate Past President
Anna Marie Hernandez Gamez is a litigation and real estate attorney in Holland & Knight's Miami office and a member of the firm's South Florida Litigation Team. Ms. Gamez's experience consists of representing both publicly traded and closely held corporations, financial institutions, domestic and international businesses, developers and individuals. Her work primarily focuses on complex real estate and commercial litigation matters.
Read More

Jorge Piedra, President-Elect
Jorge L. Piedra is a trial lawyer specializing in commercial litigation. Trained and mentored by some of Florida's top trial lawyers, Mr. Piedra enjoys a reputation as one of the finest commercial litigators in South Florida.
Read More

Frances Guasch-De La Guardia, Vice President
Frances Guasch De La Guardia is a partner in the Appellate Practice Group in the Holland & Knight Miami office. She practices in the areas of commercial and insurance appellate litigation and trial support in both state and federal courts. Prior to joining Holland & Knight, Ms. Guasch was lead appellate in-house counsel for State Farm Insurance Company's Miami office from 1998 to 2006.
Read More

Maria D. Garcia, Vice President
Maria D. Garcia is an Income Partner at Zumpano Patricios & Winker, P.A. and Chairperson of the International Satellite Offices of the firm. Mrs. Garcia focuses her practice on health care law, commercial litigation and international law matters. Mrs. Garcia graduated from the Florida International University College of Law, where she served as President of the Moot Court Board and received the Appellate Advocacy Award upon graduation. Currently, Mrs. Garcia serves on the Board of Directors of the Cuban American Bar Association (CABA) and is a member of the Florida Bar Health Law Section. Mrs. Garcia also serves as a member of the Board of Directors of the Florida International University Alumni Association.
Read More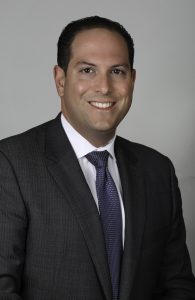 As part of Stewart Tilghman Fox Bianchi & Cain, P.A., Attorney Bello represents clients throughout Miami, Florida, and beyond. With years of experience, he takes a personal approach to the clients he represents and devotes extensive time, energy, and resources to each and every case.
Read More

Giselle Gutierrez Madrigal, Secretary
Giselle Gutierrez Madrigal is an attorney with Stearns Weaver Miller in the Miami office. She focuses her practice on labor and employment law and commercial litigation.
Read More

Nory Acosta-Lopez, Director
Ms. Acosta-Lopez received her B.B.A. in Legal Studies, cum laude, with a minor in Spanish from the University of Miami School of Business.  She then received her Juris Doctor degree from the University of Miami School of Law.  Ms. Acosta-Lopez was awarded the Marco A. Vazquez Lit Skills Memorial Scholarship for her achievements in the University of Miami School of Law's Litigation Skills program.  She was also an active law student member of the Cuban American Bar Association (CABA) and Florida Association of Women Lawyers (FAWL).  During law school, Ms. Acosta-Lopez clerked for the Hon. Judge Amy Steele Donner in the Family Division, and the Hon. Judge Leslie Rothenberg in the General Civil Division, as well as working with a sophisticated litigation and corporate advice firm in Coral Gables, Florida. Ms. Acosta-Lopez has focused her practice on representing both large and small business clients with numerous issues, including banking issues, commercial foreclosures, UCC-related matters, negotiable instruments, real estate disputes, corporate law, and labor/employment matters.
Read More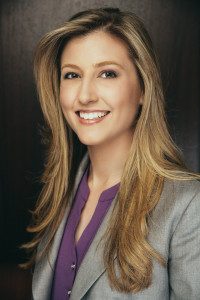 Amanda Fernandez, Director
Ms. Fernandez practices in the areas of Complex Business Litigation, Labor and Employment Litigation, Receivership and Securities Litigation, and Bankruptcy and Creditors' Rights.  Ms. Fernandez is a member of the Florida Bar and is admitted to practice in the United States District Court for the Southern District of Florida. Prior to joining Damian & Valori LLP as an attorney, Ms. Fernandez was a law clerk with the firm.  Ms. Fernandez was also a Certified Legal Intern with the Delaware County District Attorney's Office and Villanova's Farmworker Legal Aid Clinic.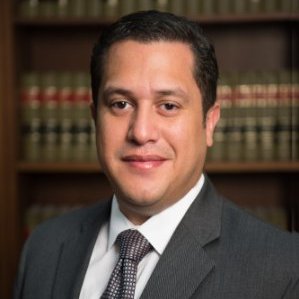 Javier Ley-Soto, Director
Seasoned general counsel with almost 10 years' experience managing cases on behalf of large public entities. Strong advocate and advisor to agency leaders and staff with expertise in budget management, handling various aspects of litigation in both state and federal court and overseeing general counsel functions and transactional matters as well as providing effective agency representation and legal solutions.

Kristina G. Maranges, Director
Kristina G. Maranges is an attorney with the Healthcare Litigation and White Collar Defense and Compliance practice groups in the Miami office of Broad and Cassel.  Her areas of expertise include healthcare system operations, peer review litigation, Government investigations and federal white collar criminal matters.

I currently serve as Vice President & General Counsel for Femwell Group Health, Inc. ("Femwell"). Femwell provides management services for over 400 healthcare providers and centers in Florida. At Femwell, I provide in house legal and business management support to all of Femwell's departments. From 2009 to 2016, I served as Senior Counsel for Bupa Global Latin America ("Bupa"), a leading international insurer and a division of Bupa International, one of the largest medical insurers worldwide. Bupa is an insurance provider for policy holders who reside in Latin America and the Caribbean. Since 2009, I have provided Bupa with legal support not only in the area of corporate governance, but also in the areas of health insurance, contracts and employment law.

Michael Pineiro, Director
Michael Pineiro is a partner at Marcus Neiman & Rashbaum LLP, a white collar criminal and civil litigation boutique.  Mr. Pineiro's practice focuses on complex business litigation, government enforcement defense, internal investigations, and federal white collar criminal matters.
Read More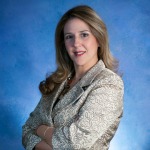 Miriam S. Ramos, Director
Miriam Soler Ramos is the Deputy City Attorney for the City of Coral Gables. Her duties include serving as the advisor to the City Clerk and the City Attorney. Ms. Ramos also advises the Code Enforcement division of the Development Services Department and the Historical Resources Departments, among others. She also advises the City Commission on agenda items, along with the City Attorney.
Read More

Olivia Rodriguez, Director
I currently serve as in house counsel for Bupa Latin America, a leading international health insurance company. Bupa is an insurance provider for policy holders who reside in Latin America and the Caribbean. I manage Bupa's relationships with outside counsel and provide support in the areas of health insurance, contracts and employment law.
Read More